Situationists RIP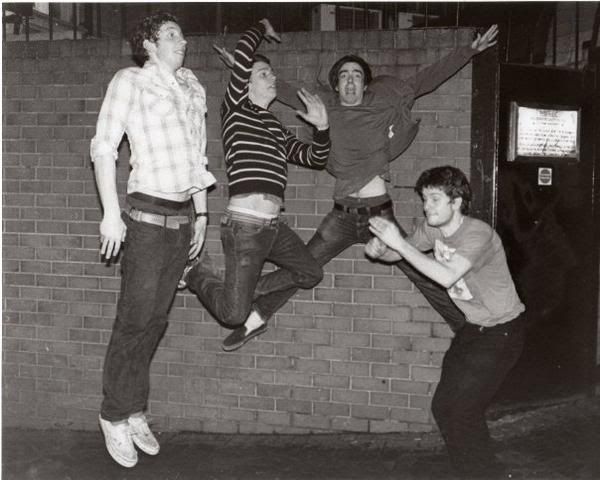 Sad times. My favourite
wooping,
Sheffield, angular guitar and pointier vocals band have decided to part ways after 3ish years together. Situationists have grown alongside this blog. We highlighted them as Ones To Watch back in 2007 and they were featured in the first, and only, issue of funfunfun zine so their demise is like losing a close friend or a pet. In their short time together, they released some of the nicest-looking vinyl eps, which always cam complete with a cd version, and always sounding excellent. They just had some much energy about their playing.
They played their final London show on Friday, but unfortunately I missed it. Their final final show is in Sheffield sometime in the near future and there is talk of a swansong release of new material. Fingers crossed but to keep you going til then they're giving away a couple of tracks: their superb, rocking version of Daft Punk's

Digital Love

and a remix of

Whiskey & Water

by ASPX. I hope they soothe the pain of this loss and I look forward to hear future projects from the band members.



Situationists - Digital Love




Situationists - Whiskey And Water (ASPX remix)



All Situationist cds/vinyls/tees etc. are available from Tough Love Records.

Labels: RIP, sheffield, Situationists