Left With Pictures - Her Father's Nose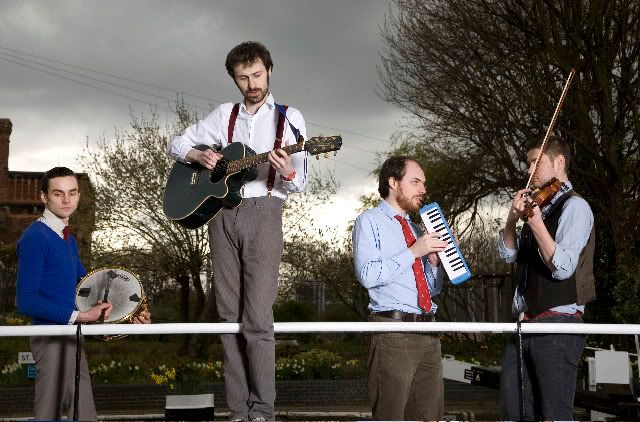 Left With Pictures are a London-based 4-piece, three of who are classically trained musicians and the other being Ed from The Mules. Their myspace describes their music as 'chamber pop' but their more recent efforts have had more of a folky, skiffle sound to them. As far as comparisons go, I'd say a happier Inlets or Belle & Sebastian on a good day.


Her Father's Nose

is the b-side to upcoming single

Every Stitch, Every Line

that comes out on Organ Grinder Records on 18th May. It's an upbeat and bouncy track about the difficulties and wonders of being in a relationship and with its delicately infectious melody and intricately orchestrated backing, it's a track that will radiate on cloudy days and be a perfect accompaniment to summer afternoons.



Left With Pictures - Her Father's Nose



Also check out the band's Black Cab Session. It's one of the best ones I've seen for a while.