Lets Do It, Then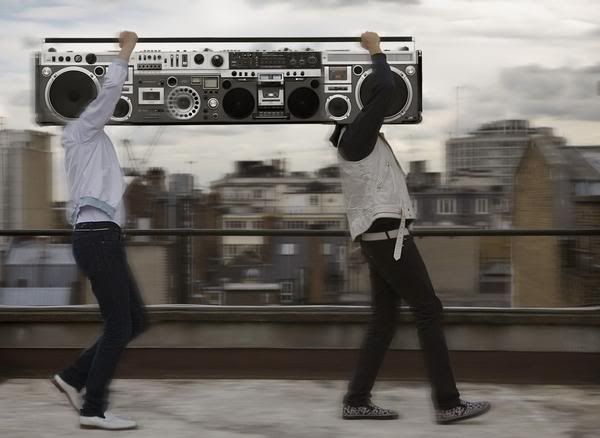 Lets Do It, Then sounds like the party the robots will throw when they finally overcome humans and take over the world. Industrial hammers pound out an intro while screeching synths built up tension. This is replaced by stuttering bleets and dial-up connection signals that whirl and whip before a broad computerize voice croaks the entitled refrain and the glitchy beat drops.
Despite sounding all techy and robotic though, the Blamma! Blamma! boys have infused it with a hint of humanity and it really does sound like an awesome tune to flail your arms about to in the sweaty confines of your local club.
The track comes of Blamma! Blamma!'s first physical release "the.p", a 12" out on Dovecote records. Other tracks on it are Only Friend and "the internet phemonenon" Carry Me Home. Only 500 were released so you best move quick to get a copy. I certainly did.
Also the guys are looking to work with any vocalists/mcs for future releases, so if you think you've got what it takes, drop them a line.
You can buy the 12" from Dovecote Records (link)