funfunfun's Favourite Albums Of 2007 (5-1)
Ok here's the top 5, but first here's a quick recap from 15-6

15) Kat Flint - Dirty Birds
14) Matthew Dear - Asa Breed
13) Arcade Fire - Neon Bible
12) Justice -
† (Cross)
11) Eugene McGuinness - The Early Learnings Of...
10) Meet Me In St Louis - Variations On Swing
9) LCD Soundsystem - Sound Of Silver
8) Les Savy Fav - Lets Stay Friends
7) Parts & Labor - Mapmaker
6) M.I.A. - Kala

Now down to business.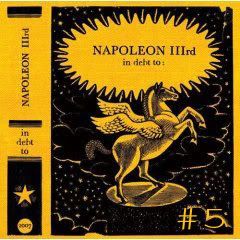 Napoleon

IIIrd
- In Debt To
After months sitting in cyper-space, this debut album from Leeds' James Mabbett, aka Napoleon IIIrd, finally got a physical release in October and it was definitely well deserved. Its a grand pop album, taking much inspiration from The Beach Boys, but the music is pushed as far as it possibly could be while still keeping it accessible. Like all the solo acts in this list, Napoleon IIIrd isn't your standard singer-songwriter. He's trying something different, experimenting with everyday sounds and telling lyrical stories about the world around him. In Debt To is unpredictable, inv
entive but also fun and catchy with some cracking tunes on it.

Favourite Tracks - This Is My Call To Arms, Defibrillator, The Conformist Takes It All, Hit Schmooze For Me

Video -
Hit Schmooze For Me

Download -
Defibrillator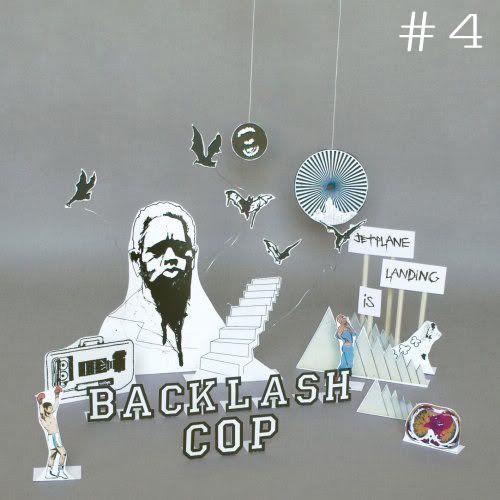 Jetplane
Landing - Backlash Cop
On first listen Backlash Cop surprised me, i guess it surprised anyone who was a JPL fan, it just had a completely different feel to their previous two efforts, 2001's Zero For Conduct and 1003's Once Like A Spark. The sound was s
till the same, Andrew Ferris' talking/rapping/singing vocals, the shredding guitar riffs and driving rhythm but this time it felt funky. It was only after a month or two of constantly repeated listens that i realised the difference, this is Jetplane Landing's most comfortable record. This is what they been strive to sound like for six years and thats why its sounds so natural and organic. Its basically a concept album, pinpointing a number of hugely influential people in the band's lives, Dizzy Gillespie, Les Savy Fav, Miles Davis, Jimi Hendrix to name just a few. It is funky in places but that seems to fit and there's still enough rock-out riffs for the old fans. The spoken-word number Us And The R
ings
ide Stars would sound out of place on any other album but this is an album of experimentation and vision
and its sits perfectly in the fierce, intelligent, 35 minute journey

Favourite Tracks - Dizzy Gillespie For President, Lungs Of Punk, Songs For Sonia Sanchez
Video - No videos sorry :(
Download -

Lungs Of Punk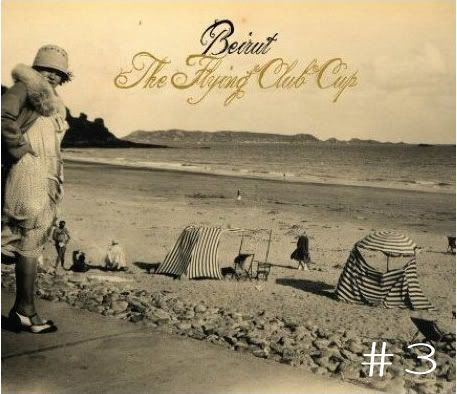 Beirut - The Flying Club Cup

Zach Condon is a genius. I thought i'd get that out of the way before i started. To follow up 2006's amazing debut Gulag Orkestar with such a convincing and determined effort is
an incredible feat but to match it and sometimes surpass its quality and emotion is unbelievable. There may not be the stand-out track like Postcards From Italy but as a whole album, The Flying Club Cup is more compelling and complete. Zach's melancholic croon is
still at the forefront but the backing this time is of a Gallic tone. The horn part on A Sunday Smile is a swaying memory of a laconic Sunday afternoon and the opening strings on the album highlight Forks And Knives are shrilling and thrilling. Its antique music for the modern age.

Favourite Tracks - Forks And Knives (La Fete), A Sunday Smile, Cliquot
Video - Nantes (Take Away Show)
Download -

Forks And Knives (La Fete)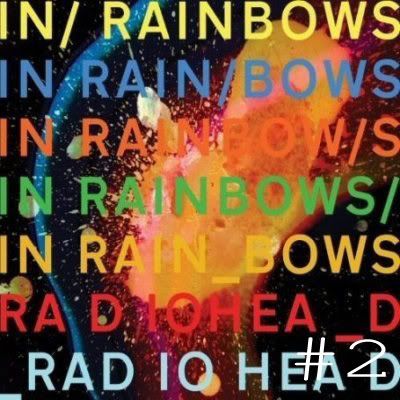 Radiohead - In Rainbows
Enough has already been said about how this album was distributed but i would like to add how exciting it was that everyone got to listen to the album for the first time simultaneously. No leaks, no reviews, just everyone's initial reactions, i thought that was the most exciting thing abou
t the distribution method. Now the music. For me it was Radiohead back at their best. I have really been enticed by any of their releases since Kid A but right from 15 Steps i could tell that this was for me. Thom Yorke's vocals are strong and assured - just listen to Nude- and J. Greenwood's guitar work flitters and flows seamlessly between electronic glitches and his brother's steady but innovative basslines. But its not all The Eraser-like electronics, Bodysnatchers sees the band rocking out, which must have pleased old fans. The album saunters off a bit in the middle but its still visceral and irresistible and in places its un-fucking-believable.

Favourite Tracks - Nude, 15 Steps, Weird Fishes/Arpeggi, Bodysnatchers
Video - Nude (live)
Download - 15 Steps

Panda Bear - Person Pitch
I'm a tiny bit surprised Person Pitch is my favourite album of the year. The music not really the type i'd usually get into this much but from the moment i first heard it back in the early Summer, i haven't been able to stop playing it. It actually soundtracked one of the happiest moments of the year, finishing my degree and my graduation, so that must have put it in good stead. Its hypnotic and mesmeric throughout. The vocals float back and forth, emerging through a mist of sounds before being enveloped again. I read a description in Plan B magazine about it which mention that Person Pitch sounded like it had been recorded underwater and i could agree more. At the end of Comfy In Nautica, it sounds like the groans and creeks in the bowels of a sunken ship. Its an album that needs to be consumed as one as its overall atmosphere is unsurpassed but individual tracks stand out. Take Pills and the epic Bros are wonderfully Beach Boys-esque and remind me of warm summers and fuzzy heads. For tracks comprising
wholly
of samples and computerisation, its amazing how warm and human it feels. Noah Lennox, aka Panda Bear, recorded the album after just moving to Lisbon from the States and you can hear his alienation and isolation interweaved in the sounds, but its always sounds hopeful and that could be another reason i connected with it so well as i was in the same sort of position. This was just an album that came along exactly when i needed it and that why its my favourite album of 2007.

Favourite Tracks - Comfy In Nautica, Bros, Good Girl/Carrots
Video - Bros
Download -

Comfy In Nautica



I hope you enjoy that. What did you think about my choices? Let me know and Have A Great New Year