funfunfun's Favourite Albums Of 2007 (10-6)
Lets keep this list going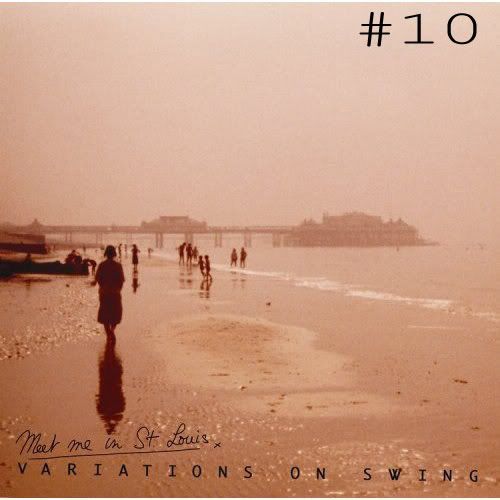 Meet Me In St Louis - Variations On Swing
After hailing them as exciting prospects back in January,

funfunfun

was pleased to see Meet Me In St Louis flourish in 2007. The

sizeable

amount of touring and shows they performed had formed their sound in to an exciting, tight sonic ball and they managed to capture that essence in Variations... Produced by Alex Newport, w
ho had also produced At The Drive-In to pick a name from the bunch, its a spiky and challenging list
en with ingenuity and surprises awaiting through every ticking second. The biggest surprises for me was the inclusion of the acoustic track I Beat Up The Bathroom, I'm Sorry, which turns out to be
a beautiful relief from the persistent blasting of the other tracks and one of the highlights of Variations. The blasting is incredible as well, the intelligent guitar lines weave between each other as the super-fast technical drumming knocks you back. The year ended on a sad note with singer Toby leaving the band to pursue other things but this change could lead to big
ger

and better things if t
hey find the right replacement. All that said, Variations On Swing is a glaring beacon shining across the Atlantic showing that the UK underground scene is alive and well.

Favourite Tracks - The Torso
Was Severed In Mid

Thorax

, I Beat Up The Bathroom I'm Sorry, All We Need Is A Little

Energon

And A Lot Of Luck
Video -
All We Need Is A Little

Energon

And A Lot Of Luck
Download - The Torso Was Severed In Mid Thorax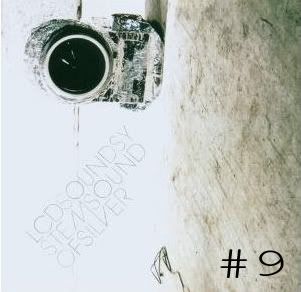 LCD

Soundsystem

- Sound Of Silver
I must have lost this album over the summer because after my initial excitement when it was released, it seemed to slipped between my fingers and get lost in a big mess of music. When it started getting high rankings in people's top albums of the year i found it again and, boy,

i'm
glad i did. Tracks such as North American Scum
and Time To Get Away are the album's hooks, attaching to you so that you give it time.

Thats

what it needs. All My Friends and Someone Great are slow-burners that releases that song-writing genius over time, the former one climaxing in a euphoric burst and the

latter's

use of what sounds like an electric alarm clock. But at times, it all feels a bit overblown, Us Vs Them and the title track are just a
bit too long and repetitive for me but when he gets it right, James Murphy really does get it right.


Favourite Tracks - Get Innocuous, All My Friends, Someone Great

Video -
All My Friends

Download -

Someone Great




Les

Savy

Fav

- Lets Stay Friends
This album, Les

Savy

Fav's

fourth offering, may only be this high in my list due to their incredible performance at The

Scala

back in

Octobe
r but i think it does deserve it. Lets Stay Friends has pushed Tim Harrington and co. from fervently adored underground artists to

NME

-covered, radio-played stars but that doesn't make them any less worth bothering about. Lets Stay Friends is an abrasive, experimental punk album that manages to be open and optimistic. The Equestrian is raw and erupting, Patty Lee is groove-ridden and

dancey

and Raging In the Plague Age is triumphantly raucous. This album and this band are all about having a good time and Lets Stay Friends will always remind me of one of the best, and most fun, live performances

i've

ever witnessed
.
Favourite Tracks - Raging In The Plague Age, Patty Lee

Video - Patty Lee, Brace Yourself
Download - Raging In The Plague Age


Parts & Labor - Mapmaker
Writing this review has allowed me to listen to

Mapmaker's

first track Fractured Skies over and over again and each time i feel exactly how
I did on my first listen: blown away. Its intensity and euphoria just send exciting shivers up my spine and make me beam with joy. Its the most exhilarating piece of music I've heard all year and my favourite track of 2007. That force and originality is maintained for most of Mapmaker, Parts & Labor's second album. Tracks like The Gold We're Digging and Brighter Days are electrifying with bursts of electronic noise and fireball drumming but the pace and quality isn't exhibited in the latter stages. When i first heard Fractured Skies, i recall saying that this is the future sound of alternative music, and I stand by that. This album could well be the benchmark for future bands to aspire to.

Favourite Tracks - Fractured Skies, The Gold We're Digging, Long Way Down
Video - The Gold We're Digging
Download - Fractured Skies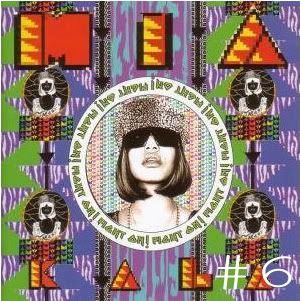 M.I.A. - Kala
No other album this year can boast the amount of air-miles or the size of its carbon-footprint than Ms
Arulpragasam

cultural collage that is Kala. I hadn't heard anything of M.I.A's before Bird Flu was released last Spring and I guess at first it confused me. I hadn't heard anything like it. It was forceful but made me want to dance and it exploded with some many sounds and so much energy, that it was quite uncompromising. The whole album has this "fuck you" attitude, its not willing to back down or be anything different and its M.I.A's confidence and conviction that makes this album work. Be it

Aborigine

kids rapping over

didgeridoos

in Mango Pickle Down River,

Bollywood

strings in Jimmy or sampling The Pixies in 20 Dollar, its full of an attractive arrogance and passion and chockablock with ideas and genres. Kala contains so many catchy, hooky tracks that almost every song should be in the charts.

Favourite Tracks - Bird Flu, Paper Planes, Jimmy,

XR

2, Come Around
Video - Bird Flu, Paper Planes
Download -

Bird Flu



Come back tomorrow for

funfunfun's

top 5 albums of the year!!!