FunFunFun's Favourite Albums Of 2006 (15-11)
Damn! This year's gone fast. Its all just flown by so quickly. Too quickly, sometimes, as i haven't been able to catch hold and take a look at everything. Now its list o'clock again and i'm jumping on the bandwagon to bring you my favouritest albums of the past twelve months. There's been so many good records released this year that i've found it hard to keep up so there may be some glaring emissions here that i'll look blushingly upon in a few months time but there's nothing i can do about that, i just haven't had the time or money to investigate them and this list has been hard enough to sort out anyway, can't imagine what it'd be like if i had any more marvellous creations to choose from. So here's part one of my 2006 top album list.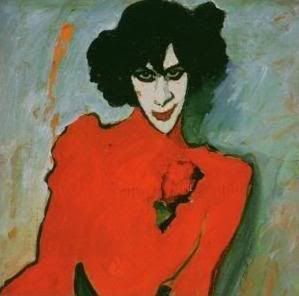 1
5.

Acoustic Ladyland - Skinny Grin

You can't really call this jazz or punk because it sounds so unique. Its just a big meltpot of influences and the chefs are bloody good at what they do. There's more vocals than on their previous efforts but they're growing on me. Not the easiest of listens but well worth the effort.


Acoustic Ladyland - Road Of Bones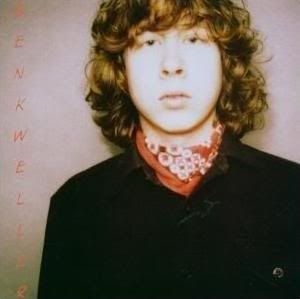 14.
Ben Kweller - Ben Kweller
It may not be as good as his debut album but this eponymous album still showcases how good BK is at writing a catchy alt-pop song. The fact that Ben plays every instrument on the album also helps his cause no end and also the fact that he put on such a good show when i saw him a few weeks back. Anything he touches would probably make me grin like i was 16 again

Ben Kweller - Thirteen

13.
Absentee - Schmotime
I got into Absentee when i heard they'd be supporting Tilly And The Wall in the summer. Sadly the gig never happened but my discovery of their glum, pessimistic but yet somehow ever-hopeful sound was like a silver lining on an oh-so black cloud. The gruff, gravelly vocals and the lush music combine to create a great sound, that although is not unique, warms you in all the right places
Absentee - You Try Sober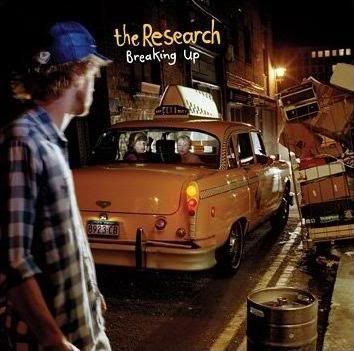 12.
The Research - Breaking Up
This was one of the first albums i bought this year and i keep coming back to it. The childish music accompanying such adult themed lyrics just strikes me as wonderful, and its so damn catchy. It also contains one of the best refrains of the year in 'I love but i'm scared of i'll fuck it up.'



The Research - Lonely Hearts Still Beat The Same



11.
These Arms Are Snakes - Easter
These Arms... may, quite possibly, be one of the best live bands i've ever seen. Technically brilliant, so full of energy and with tunes and riffs a plenty that you can't help but move your feet to them, and somehow they manage to recreate all this on one shiny bit of plastic. Easter is an album full of experimentation and discovery but it also feels very cohesive and tight as if it was just meant to happen.



These Arms Are Snakes - Mescaline Eyes



There's the first five of my top fifteen. What do you think so far? The next two parts should be here in the next week or so, so stay tuned folks.