You'll Believe A Man Can Fly!!!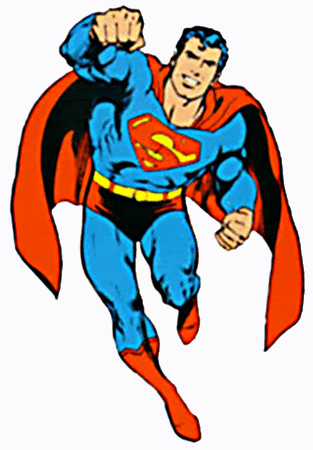 ... but you won't believe a man can write a film review. Ok i'm bored of trying to write this Superman review so here's a quick, half-arsed attempt at one. Superman returns for one (or probably a couple more) stabs at rejuvenating a dying franchise after the crappy later films. With Bryan Singer (Super Comic Geek Man) at the helm, the hope was for something inspiring, creative, dark but subtle. Unfortunately he delivered an enjoyable, yet pretty thin and predictable movie with not much development or plot. Brandon Routh comes out of it successfully, for an unknown. His clumsy, awkward Clark Kent was great and endearing along with his imposing and strong Superman, which at points looks so cgi-ed when it was just his smooth, wax-looking face on screen and at moments looked uncannily like Christopher Reeves, Scary!!!! Kevin Spacey was good as a crazy Lex Luther, although i thought he was trying too much to be like the Gene Hackman's interpretation. Kate Bosworth was perhaps the weak link in the movie, along with the lack of plot. She was dull and predictable, nothing like the Lois Lanes of the past, Teri Hatcher and Margot Kidder, who brought a fiesty, funkiness to the role. Bosworth was dry and just boring, only saved in some scenes by her on-screen son, Tristan Lake Leabu, who is awesome.
For a comeback film, its not really explosive or thrilling enough for me, its just really a homage to the first two Donner films. I enjoyed it and there are some amazing action sequences, the aeroplane one for instance, but the rest of the story is a bit of a limp squid, it just doesn't carry the series on at all, which i hoped it would, but it does leave it open for a few follow ons. How exciting!!!! Go and see Superman Returns, its worth it.

Here's some of my favourite Superman related tunes:
Superman Theme - John Williams
Jimmy Olsen's Blues - Spin Doctors
Superman - Black Lace

Also anyone free tomorrow night and from london should come check out Emmy The Great supporting Diane Cluck at The Luminaire in Kilburn, doors at half 7 and tickets cost £7 at the door, unless you sweet-talk your way in there, then its free.