New TAAS tunes and more...
I'm still having great difficulty finishing off my Rachael Dadd review, just can't find the inspiration!!! I'll work on it. In the meantime, here's something completely different.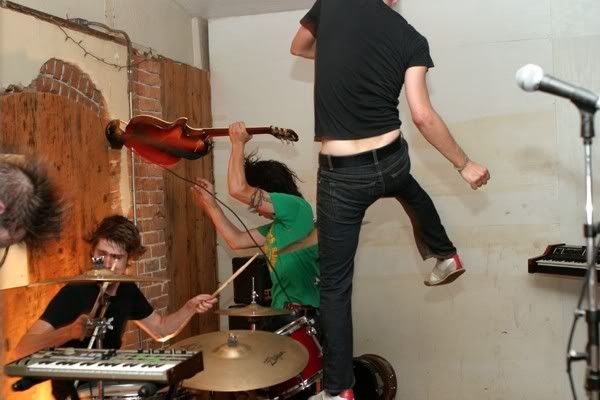 The most exciting thing i've discovered on my return home and back to the world of the world wide web is the new These Arms Are Snakes track, Horse Girl. I've only recently got into the band, which features ex-members of Botch and Kill Sadie, from a recommendation of one of my mates, whose music integrity i trust wholeheartedly, and i was not disappointed with his suggestion. They are so musically experimental, i hadn't heard guitar riffs or rhythms like these before and this new track is no different. Its full of the intensity and energy which took my notice the first time i heard the band. I'm so excited about the new album and about seeing them in August at The Underworld, so excited!!!!!
These Arms Are Snakes - Horse Girl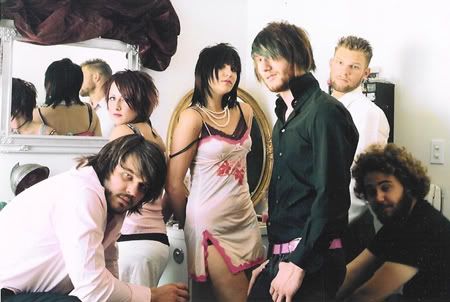 Following on in the same sort of musical genre, i heard about this band The Stiletto Formal (crap name isn't it?) from All Things Go a few months back and their songs have been stuck in my head ever since. When listening to them, i keep hearing similarites with all these bands i love (At The Drive-In, Blood Brothers, Cursive, These Arms Are Snakes, Thursday etc..), its like they're just one big emo/rock/post-hardcore sampler (thats not a crititism, its just a statement). The lead vocalist is the closest i've heard anyone come to Cedric Bixler's yelping wails and they can go from screaming, noisy mayhem to eerie, beautiful melodies in a flash, which makes the songs very, very exciting indeed. Definately a band to look out for.

The Stiletto Formal - Black Tar Concubine



Last but not least, I got a email a few days back from a guy from Goodnight records, promoting a band called The Press. Usually i'm not that taken with the bands that i find in my inbox but these guys are an exception. The song i was sent is called Red Comes Ringin, off the 7" of the same name and it grips you immediately with some unexpectedly strange vocals, i don't really know how to describe it, the whole track is just quite crazy and i love it. Apparently they're in the process of recording a new full-length, on which the majority of songs are all about ducks. Awesome!!!

The Press - Red Comes Ringin

If you like these tracks, buy their cds!!!!!!!!!!