Friday Face-Off : Round 3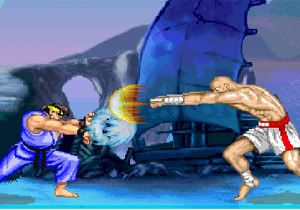 Its that time of the week again!!! This friday's theme is covers and its odd coz both me and Neb thought about doing this without consulting each other. Covers are a musical curiosity. Bands love to play them and listeners are intrigued by them but there's so many bad covers out there, covers where the artist hasn't tried at all to add to the original or make it at least a bit unique or interesting. If anyone heard Huw Stephen's BBC One Music show on Tuesday, you'll know what i'm talking about, although all the tracks he played were awesome. Good covers are ones where the artist makes the song their own so here are the ones we're pitching against each other.
First up, its me (thats Tim)
Jimi Hendrix - All Along The Watchtower (Bob Dylan)
From what i remember about Dylan's original (haven't heard it ages) is that its folky and menacing, then Hendrix took it and completely rocked it up. There's some amazing guitar work on this track and the song really suits Jimi's vocal stylings but its all about the guitars when it comes to Jimi. He really has put his own touch of genius on an already amazing piece of music.
Now its Neb's turn
The Get Up Kids - Alec Eiffel (The Pixies)
A cool version of a great song, the comparatively frenetic pace makes up for the loss of some of the off-kilter guitar work that marked the original. Granted its not a redefinition of the song but both versions inhabit their own ground really well
So there you go, two great covers but which one is your favourite, get voting now!!! Got til Monday to let your opinion be known.
Bonus track : Children Of Bodom - The Final Countdown this makes me laugh so much, can't vote for it tho