New Music
Thats what these blogs are all about really, helping others discover fresh new music, so i thought i'd join in and try and expose a few artists who i think are great and whose music needs to be heard by many many people. So every sunday-ish i'm gonna post about some talent that ears need to hear.
Today's is a bumper one as there are three artists/bands to talk about.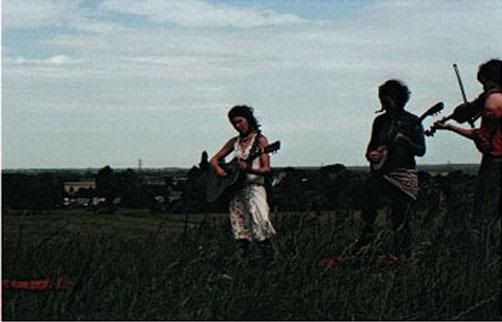 I heard about Whalebone Polly from one of my friends, who saw them at Truck Festival last year. They played folky, acoustic tunes and the music is gorgeous (i think that is the best word to describe it). The band consists of three, very talented, ladies. Rachael Dadd, who sings and plays guitar, Kate Stables, who also sings and plays banjo, and Virpi, who plays the fiddle and sings. They harmonize beautifully with each other on every track and throwing a variety of instruments when recording. The band have been on a bit of a hiatus since the summer as Miss Stables moved to France but a summer tour is in the pipelines

Two of the band, Miss Dadd and Miss Stables, have their own solo careers as w
ell.
I
c
a
ught Rachael Dadd at the 12 bar club in london in September and was blown away by th
e
passion and simplicity of her performance. Alot of the time, it was just her and her guitar alone on
stage, but she also had a harpist and a fiddler to accompany her. I was taken aback by her sincerity
and confident performance of songs that were both thoughtful and laced with beauty. It was a very good show. She has produced a few records that are for sale through her website, her latest was r
ecorded outside so planes flying overhead, birds chriping and dogs barking can all be heard b
ehind the wonderful music.

The other solo project,which is Kate Stables, under the pseudonym This Is The Kit, playing guitar and singing. Her songs are extremely soothing and relaxing, actually almost trance-inducing. I listen to them when i'm at all stressed, as all my worries seem to washed out as her voice fills my head. Give it a try.




Download these:
Whalebone Polly - Sweetest In The Land
Whalebone Polly - No Need To Rush
Rachael Dadd - This Whole Town

Rachael Dadd - My Wealth That Is You
This Is The Kit - She Does
This Is The Kit - Shared Out